By Brian Scheibe and Kelson Lawrence

Quick NetSim 9 GUI update here....The NetSim 9 GUI has recently been updated to include several features that you should find helpful to your studies.
The first update is the ability to separate the Lab Instructions and the NetMap into different windows from the NetSim 9 parent application. This will enable you to use multiple monitors if you have them available. Here it is in use...
Pretty cool, eh? Another new feature is the ability to display all device console tabs on lab startup, as well as the ability to close them individually. See the tabs with the red "X"s on them (R1, R2, ASW1, etc)?...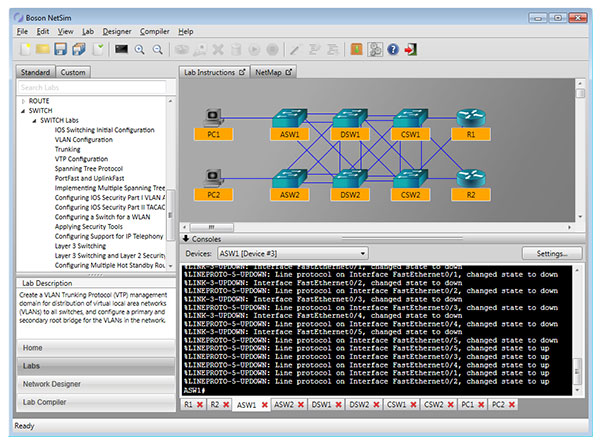 And did you notice the little Launch icons in the Lab Instructions tab and NetMap tab? You can click these to expand the Lab Instructions and NetMap as shown in the top graphic.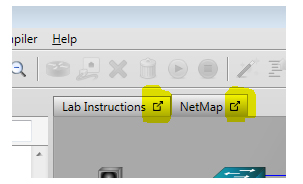 You can adjust these preferences in the ..... you guessed it, NetSim Preferences. Just go to Preferences > User Experience > Dialog and select the appropriate boxes.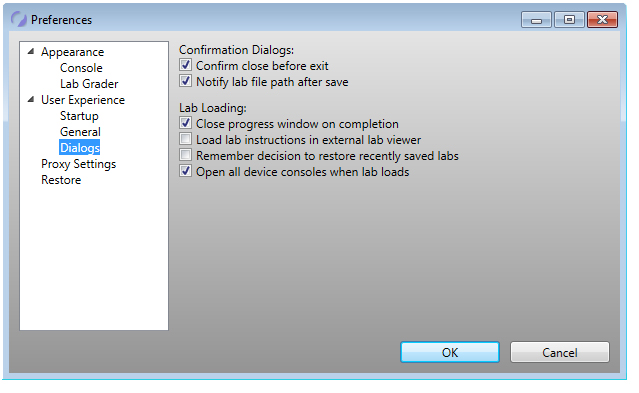 That's all we've got for this update. We'll keep you posted on new stuff when it's released. Party on.
Learn more about the NetSim Network Simulator and download the demo.