By K. Acheson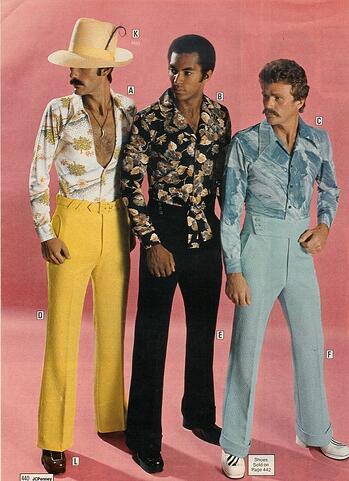 If you are a writer or an editor, you have undoubtedly asked yourself at least once whether you need a style guide. After all, there are countless style guides available, including The Associated Press Stylebook and Briefing on Media Law (AP Stylebook), The Chicago Manual of Style (CMS), The Elements of Style (EoS), The Gregg Reference Manual (GRM), the Microsoft Manual of Style for Technical Publications (MMOS), and many more. I searched for "writing style guide reference manual" in Amazon's bookstore and, in a quick scan of the books, I found over 40 different style guides; that was only a fraction of the 400 English results. You get the idea – there are tons of options. So someone thinks style guides are a good idea. But why?
First, it is important to know what a style guide is. Very basically, a style guide defines matters of grammar and describes language rules. It is a straight stick next to which you can measure what and how you have written to be sure that it aligns. [1]


Second, it is important to know the purpose of a style guide. A style guide aids you as a writer or editor in keeping everything consistent. Especially when you start writing multiple-page documents or books, you need a place to go to help you make decisions about commas, citations, formatting, salutations, numbers, etc. A style guide provides that. Its purpose is to be a straight, unbending measuring stick — when you are unsure about the grammatically correct way to write something, you can probably find it in your style guide. When there might be multiple ways you think you can write something, all of which make sense, you can probably find in the style guide 1) a way to say it so that it makes the most sense or 2) a way to say it clearly so that it is still in the same style as the rest of your document.


Third, it is important to know what each style guide contains. As I noted earlier, there are numerous different style guides available. Each one contains mainly the same basics:

What a sentence is
When to use commas
What words to use in certain circumstances (this typically includes similar words like homonyms, homophones, and homographs)
How to use dashes
How to address an envelope
How to cite a reference

But along with the similarities come differences. In the example of how to cite a reference, each style guide might contain an entry with that title but different content. For example, the GRM recommends that, in a footnote,[2] you cite the book as shown in the footnote below. On the other hand, the CMS recommends that you format the GRM in a footnote[3] in a slightly different way.[4] Neither is right or wrong in itself, but to maintain consistency only one style should be used within a document or series of documents. In the example of how to use dashes, the GRM recommends not using spaces before or after an em dash or before or after an en dash.[5] By contrast, the AP Stylebook allows for spaces on either side of dashes in many situations.[6]

Fourth and finally, it is important to choose and use a style guide. If you choose a style guide, there is no right or wrong answer. The important thing is to make a decision and then use the guide you decide on. Here at Boson, we use two style guides for the majority of our work: the GRM and the MMOS. The GRM deals with all things grammar. The MMOS deals with most things technical related to Microsoft. They work for us and contain the information we need to effectively write, edit, and communicate what we are trying to say.
In summary, if you write or edit regularly, yes, you do need a style guide. The one you choose can be completely up to you (unless you have a boss who chooses the book for you)! Do you use a style guide? If so, which one do you use, and what type of work do you do?
Authors Wanted
Are you interested in authoring a practice exam? Capitalize on your expertise in your field and sell your practice exam in the Boson Marketplace.
[1] I will get into this later, but note that not every style guide is the same. One style guide contains consistent, helpful information, but what you see in that style guide might be different from what you'll see in another style guide.
[2] William A. Sabin, The Gregg Reference Manual, 10th ed., McGraw-Hill Irwin, New York, N.Y., 2005, p. 475.
[3] William A. Sabin, The Gregg Reference Manual, 10th ed. (New York, N.Y.: McGraw-Hill Irwin, 2005), 475.
[4] The Chicago Manual of Style, 15th ed. (The University of Chicago Press, Chicago and London, 2003), 594, 16.3.
[5] Sabin, pp. 60–61, ¶216 and 217.
[6] Norm Goldstein, ed., Associated Press Stylebook and Briefing on Media Law (The Associated Press, New York, N.Y., 2007), pp. 327–330