Have you made a personal lab that you're itching to share with others? Or are you looking for a new lab yourself? Well, NetSim 12 provides you with the ability to upload and view items to the NetSim Community, which is a database of customized labs, lab packs, and topolgies that anyone with a NetSim 12 license can access and contribute to. Check out how to download and upload to the NetSim Community below!

To download:
Find the "Community" Tab on the Home page and click it.
Simply select the content you would like to download and hit the Download button.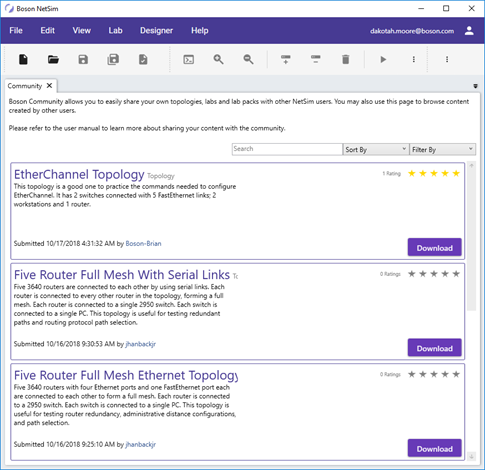 You can search other creator's work for specific topics; rate in on a scale of 1 to 5; sort by the latest, most rated, or highest average review; or filter by content type. The NetSim Community is the quickest way to get additional free study material at your fingertips, and since users are constantly uploading new files to the database, you never know what you might find!
To upload:
First create your content using either NetSim's Lab Compiler or Network Designer.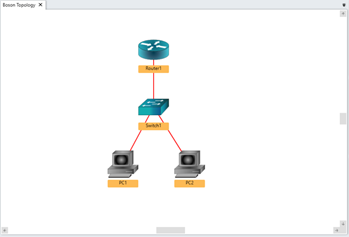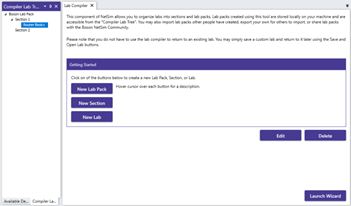 Then navigate the Compiler/Designer Menus and find the Share option.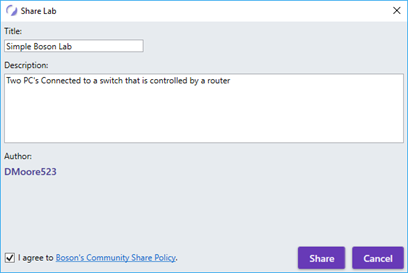 Write a Simple title and description to help your fellow NetSim users identify your lab and click share. Once approved by a moderator, your lab will be available to everyone with NetSim 12. It's that easy!
Now that you know how the NetSim Community works, what are you waiting for? Try out a free demo of NetSim 12 here: